The Clinton Area Vietnam Veteran's Memorial was developed and is maintained through personal donations and auctions, i.e., fundraisers; no company donations. The Vietnam Veterans from this area also maintain a scholarship for their local college. They hold reunions periodically and, for more information, contact Don Gordon, Sr. at the email listed below:
Contributed by: SGT DONALD GORDON, SR.

"Freedom is not FREE"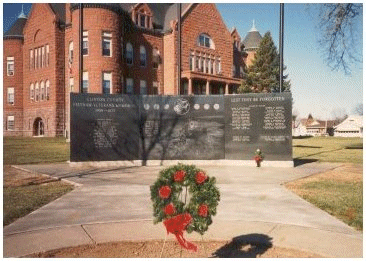 ****TO LIVE AGAIN****

When I am gone, think not that I am dead-
Let thoughts of me be your heart's daily bread.
Of each familiar thing within your view
I shall be part; and there find life anew.

You'll find me in the murmur of the pine,
Where sun and shadow closely intertwine;
You'll see me in the smile of summer noon,
When nature seems a drowsy song to croon.

Look for me in the wild wind's surge and might!
Within the rapture of a star-drenched night,
Where mighty trees before the storm winds lean,
Or April showers fall soft on meadows green.

Where'er you find a lovely sight or sound,
Say:
"There he loved -
He loved all living things,
And from them now his living spirit sings."

By Donnie Lakey
January 16, 1962

Service Info:
SGT DONALD KAY LAKEY
May 18, 1944 - November 1, 1966
E5 - Army - Regular
Panel 12E--Line 6
From FT DODGE, IOWA


("TO LIVE AGAIN", Vietnam Veteran's
Memorial Wall Page: Literary Section)

VIETNAM VETERANS 2000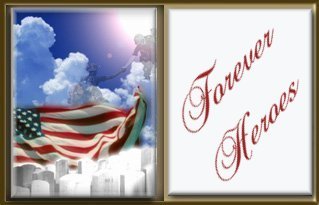 jcross@wavegate.com